RGCA 2018 & Closed-Loop Gift Cards
We attended the 2018 RGCA and learned exciting new information on purchasing trends, gift card use, and how to combat gift card fraud. With so many useful and insightful presentations, we are bringing you the highlights of what we discovered.
Consumer Purchasing Trends1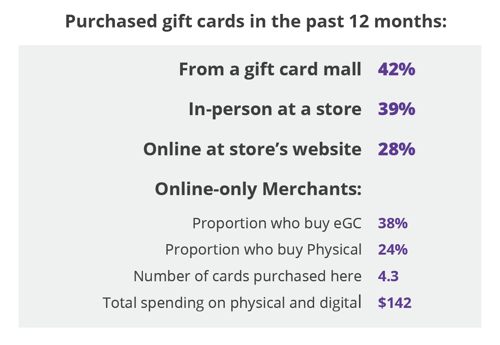 Key Takeaways:
Physical is still the preferred format across all age groups, and the average amount of cards purchased continues to grow YOY.

Consumers love gift cards more than any other gift.

For the 5th year in a row, Lift is increasing.

When it comes to branded currency, Generation Z behaves similarly to Millennials.
New Sales Trend Information
Q: How is your gift card business trending YTD through the end of September?2

Q: What is the key factor driving the above trend?2

Gift Card Self-Use
Self-purchasing is up (6% YOY), and the majority are spending more on themselves vs. others.1

Q: Do you consider self-use a positive or negative value for your business?2

At 41%, the majority of brands do not promote their gift cards for self-use, while 20% promote self-use to a small degree. Nearly 75% of brands do not measure how self-use affects their overall gift card ROI.2
Third Party Promotions
Q: What changes are you seeing in the promotional landscape?2

When it comes to measuring B2B business coming out of 3rd Party Programs, 50% of brands are able to measure all elements and include the history sales shifts at the program level, while a third report challenges with being able to measure these shifts.²
New Data: Fraud Update3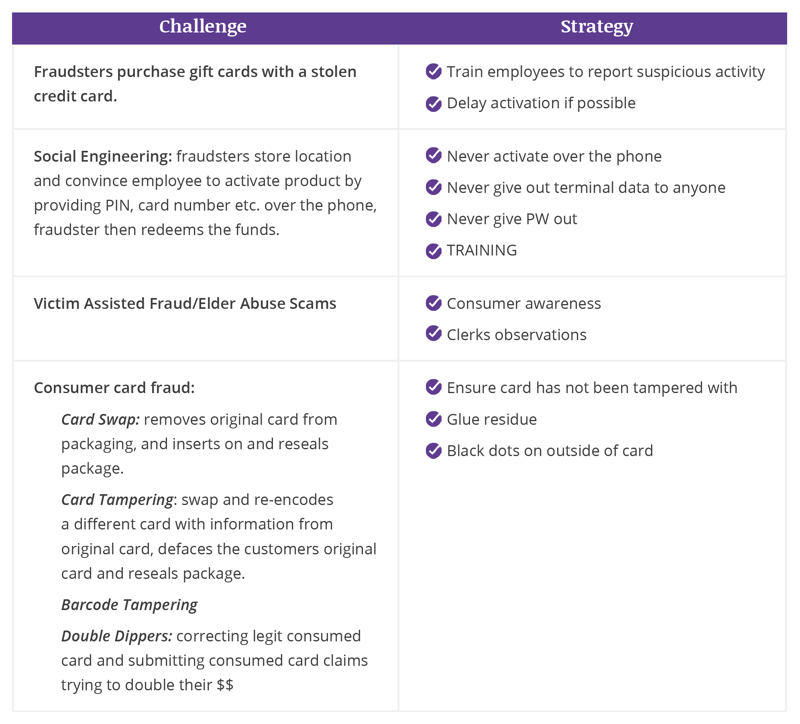 1. Retrieved from First Data & Gift Solution's RGCA Session Preview of U.S. Consumer Insights
2. Retrieved from the RGCA 2018 Keynote Poll
3. Retrieved from TIGTA & InComm's 2018 RGCA Keynote Session
---