At GiftCard Partners, nothing is more important than the health and well-being of our customers, our employees, and our community. As the situation with COVID-19 unfolds, we're committed to giving you the support and resources to navigate this challenging time. For new updates and resources, please continue visiting this page.
Gift Card Vaccine Incentives for COVID-19
Order gift cards for vaccines, employee outreach, community donations, and more.
Corporate Health and Wellness Programs

Keeping employees, staff, and patients healthy is the number one goal of wellness programs. One way to ease stress and anxiety during the COVID-19 pandemic is by helping employees and patients cover health-related costs and stocking up on the essential items they need. Gift cards incentives promote wellness by reducing healthcare costs, lowering risks, and encouraging healthy habits. Learn more about using gift card incentives in health & wellness programs.

Wellness incentives can help Medicare and Medicaid engagement by encouraging and supporting members to schedule preventive care, increase compliance, and improve their overall health by participating in wellness programs. Gift card incentives can help Medicare and Medicaid members through COVID-19 by the covering costs of essential health items they need right now. Learn more about using gift card incentives in Medicare & Medicaid programs.

While worker safety should always be a priority for employers, protecting workers from COVID-19 is now a top priority. Safety incentives not only help employees comply to safety protocols, but also help them procure essentials like PPE, health and personal care items, and groceries. Learn more about using gift card incentives in safety programs.

Now more than ever due to the COVID-19 pandemic, vulnerable populations, including those who have lost their jobs, need help covering everyday expenses. Gift cards can be used to help recipients cover everyday expenses, support a better quality of life, and help them retain their dignity. Learn more about using gift cards to help those in need.

Employee Engagement & Recognition Programs

The COVID-19 pandemic forced many businesses and organizations to adapt quickly to remote work. Working from home poses new engagement and recognition challenges, so using the same rewards as before the pandemic to recognize and engage employees may not be effective in this new normal. Gift card rewards make it easy to recognize employee performance in a remote environment and make staying at home more enjoyable. Gift cards are a great option that are easy to deliver to a workforce, easy to use, and available across many categories allowing you to personalize your reward to the recipients preferences and needs. Learn more about using gift card rewards in employee recognition and engagement programs.

Employee Performance & Sales Incentive Programs

Getting employees to perform their best takes engaging them in effective ways, and right now COVID-19 poses unique performance and sales challenges. While many employees still work from home and businesses have adapted operations and budgets, gift card rewards can help motivate employees to meet performance goals and reward them for doing their best during these difficult times by providing memorable experiences with their favorite brands. Learn more about using gift card rewards in employee performance and sales incentive programs.

Customer Loyalty & Affinity Programs

Successful customer loyalty programs are designed to build loyalty towards your brand, improve customer experience, and increase the lifetime value of your customers. During COVID-19, gift cards can be utilized to continue rewarding customers for supporting your business with contactless pick-up and delivery. Learn more about using gift card rewards in loyalty and affinity programs.

B2B Gift Card Services & Solutions to Grow Your Brand

Our team of industry experts serves as an extension of the organizations we support. During these unprecedented times, we are doing everything in our power to sustain our brands' business through COVID-19. Through our Engage2Reward™ Platform, we offer a variety of curated client solutions to support gift card reward and incentive program goals, while helping businesses grow their direct sales. We provide strategic consulting, new channel development, and customized strategy and implementation to sell and market gift cards through wider distribution channels, while strengthening brand awareness and increasing top-line revenue. Learn more about our services and how to grow your gift card brand.
Additional COVID-19 Resources: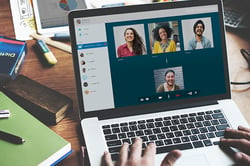 Blog Post | March 12, 2020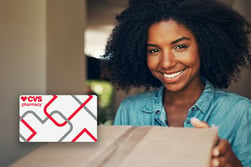 Blog Post | March 23, 2020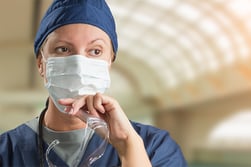 Blog Post | April 6, 2020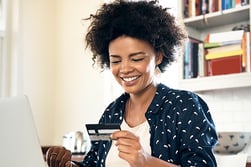 Blog Post | April 16, 2020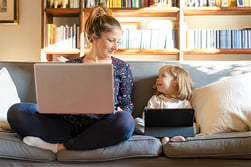 Blog Post | May 7, 2020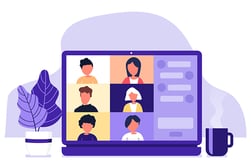 Quiz | May 13, 2020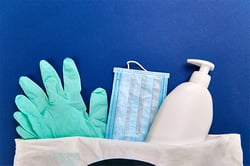 Blog Post | May 21, 2020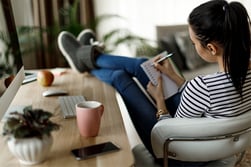 Blog Post | June 9, 2020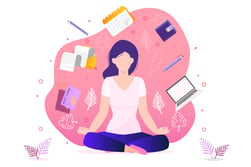 Quiz | June 10, 2020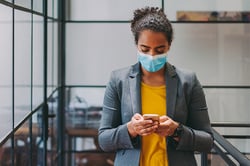 Blog Post | June 17, 2020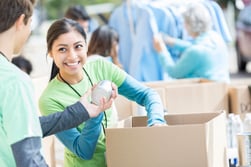 Blog Post | July 1, 2020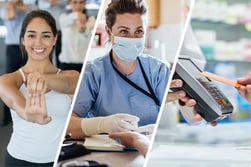 Blog Post | July 8, 2020
What You Can Do:
Wear a mask.

Washing your hands is the best way to help you stay healthy.

The main way COVID-19 spreads is between people. Social distancing helps to stop the spread.
If you have confirmed or possible COVID-19 or have symptoms, isolate yourself in your home to protect others.
Observe your COVID-19 symptoms for 14 days if you suspect you have the disease, have been around someone who has tested positive for it, or you've been diagnosed.
Commonly used surfaces should be regularly cleaned and disinfected.
More Resources: