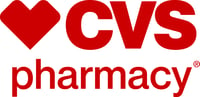 Create a Culture of Wellness Using the Right Rewards
CVS Pharmacy® gift cards are the perfect reward option for any program or occasion.
With more than 7,800 locations from coast to coast, CVS Pharmacy® is the most convenient place to get the prescription medications and healthcare products you need. Choose from physical or eGift cards with easy fulfillment and fast shipping.
Fill out the form to start your bulk order.
*Minimum orders of $1,000 required.