Ensure Long-Term Connections
Leverage gift card bonuses, rewards, and incentives for a variety of year-round occasions:
Customer Promotions
Promote customer loyalty by providing trophy value and memorability for your brand - Deliver gift card rewards at the right time.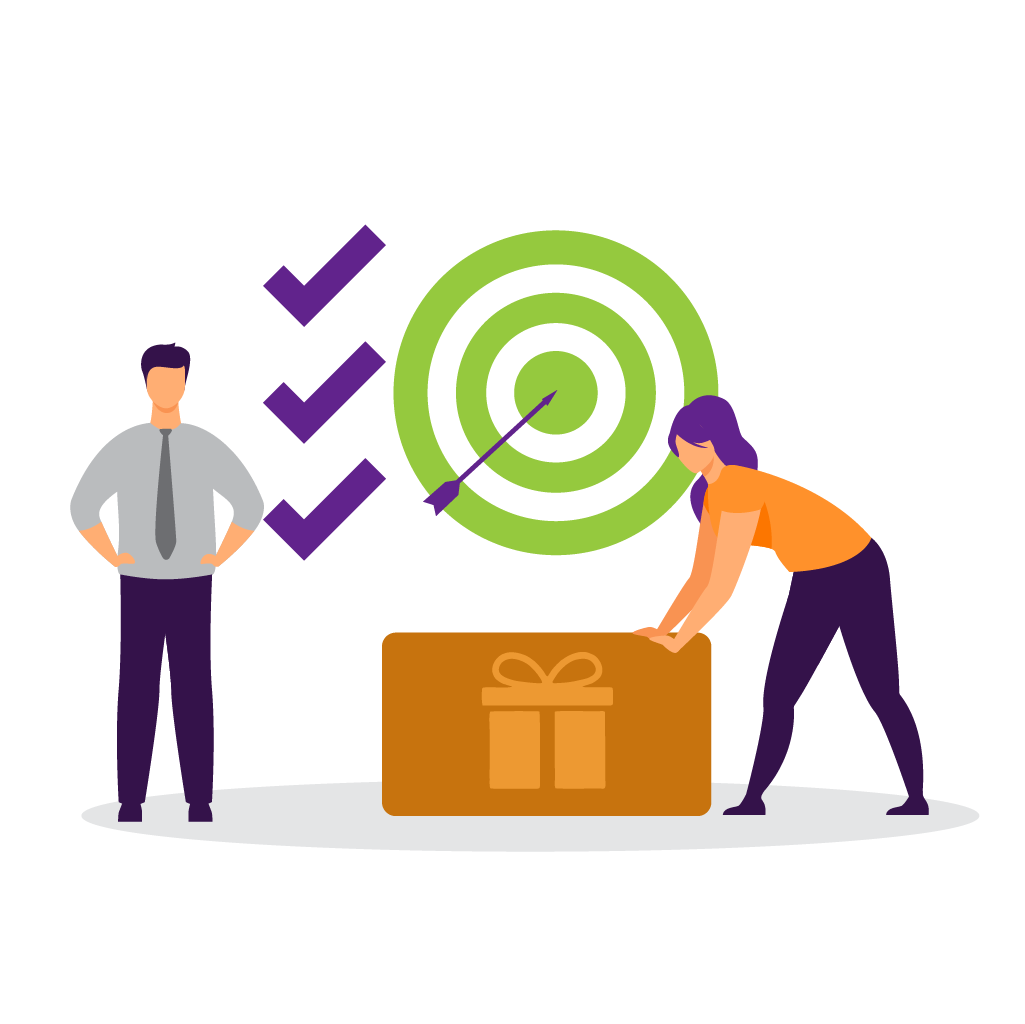 Open Enrollments
Use gift card incentives to encourage your employees to complete your organization's open enrollment for benefits on time and in full.
Safety Recognition
Recognize employees who help reduce safety claims in your organization this year and reward them with a gift card of their choice.
Sales Incentives & Rewards
Proactively motivate your sales team to surpass their year-end quota with gift card incentives and reward the ones who achieve their goals.
Employee Engagement
Encourage and incentivize your employees to increase performance, improve morale, and bolster retention rates with gift card rewards.
Product Launches
Appreciate the hard work of your teams and surprise them at product launch events by instantly delivering gift cards to their cell phones during the event.
Team-Building Events
Provide a unique opportunity for employees to spend time together outside of the workplace through experiential gift cards.
Holiday Events & Parties
Show appreciation to your staff with personalized rewards during holiday events and parties to demonstrate your commitment towards them.
Engage2Reward™ Gift Card Ordering Portal
Our Engage2Reward™ Portal makes gift cards easy to send and awesome to receive.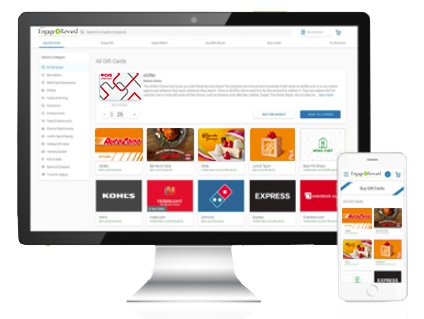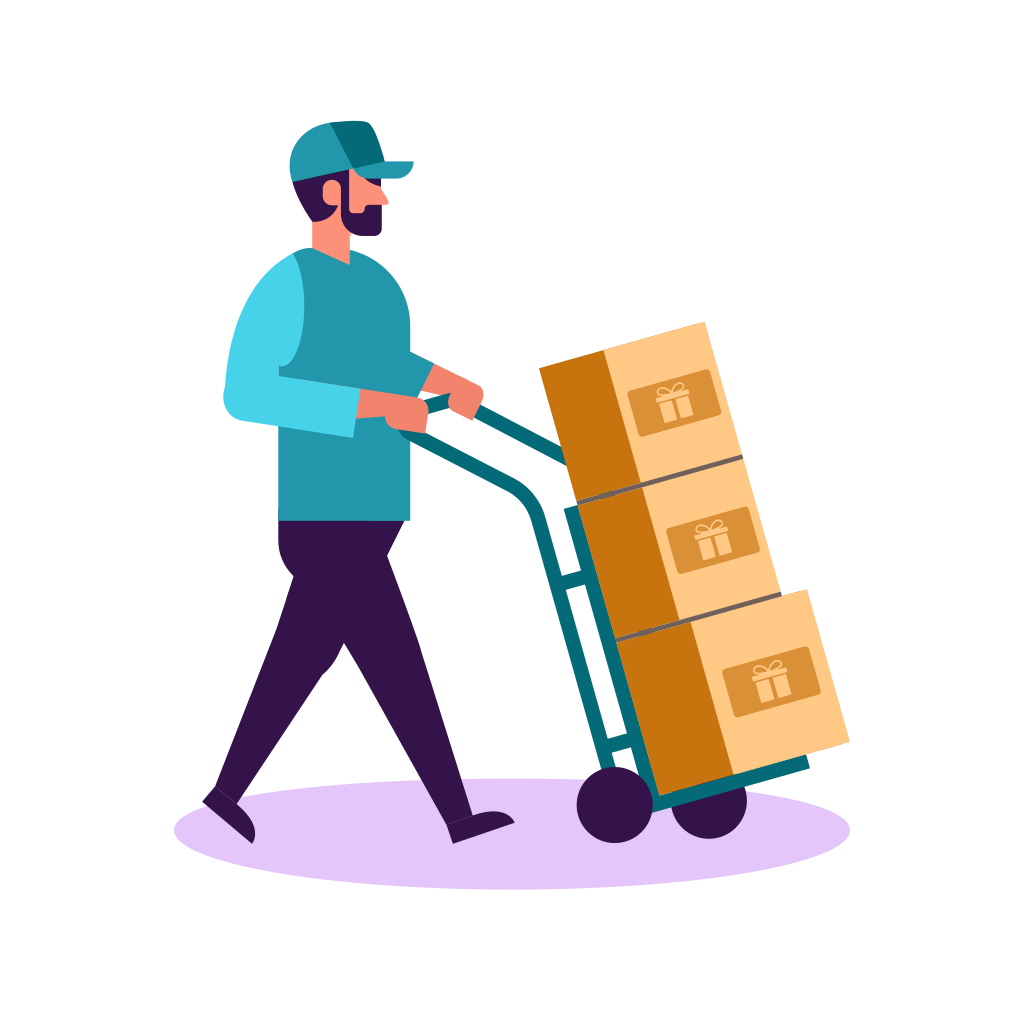 Physical Direct Delivery
Mail plastic gift cards directly to your recipients. Design your own carrier and add personalized messages or images.
Customization Features
Add a unique message and upload custom greeting cards, pictures and videos to your digital gift card orders to excite and engage your recipients.
Prepaid Card Options
Visa® Reward Cards and Visa eReward Cards offer choice and versatility to your reward & incentive program, creating memorable experiences.
Budget Management
Add new departments to your gift card portal account, allocate budgets and set up automatic order approval workflows.
Improved Reporting
Get instant access to advanced system reports on our portal, which increase visibility and transparency in your order data.
Enhanced Analytics
Updated dashboard with graphs and calculations showing various KPIs such as average order value, quantity per order, and more.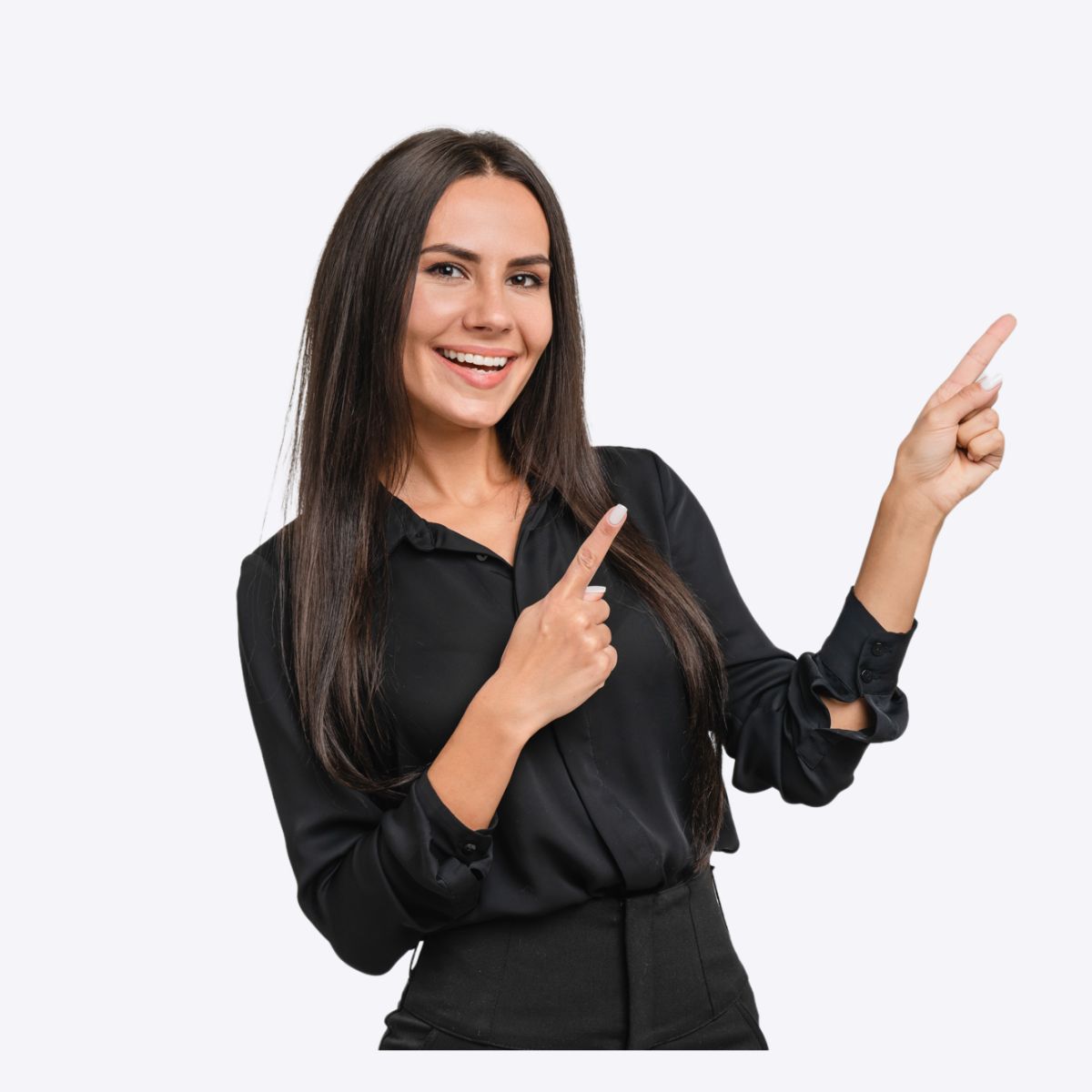 Get Access in 2 Simple Steps