Retailers & Merchants
What We Can Do for You
Develop your B2B gift card program.
Accelerate your gift card sales.
Build your brand.
GiftCard Partners is one of the nation's largest developers of corporate Gift Card programs. We are dedicated to growing our clients' B2B gift card business through innovative approaches in the incentive, loyalty, promotion, fundraising (Scrip), and affinity markets.
We work with a broad range of leading brand companies as an out-sourced program management solution. We invest in a deep rooted partnership with our clients to help them build a robust and profitable B2B gift card business by placing your brand's gift cards in workplace safety programs, health and wellness programs, employee motivation and employee recognition programs, sales incentive programs, and customer loyalty and rewards programs. Your company's B2B business becomes our focus.
What's New
Prepared for Flu Season?
We've got you covered with the CVS/pharmacy Flu Shot eGift Card. Learn More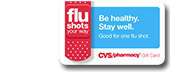 GiftCard Partners recieves 2014 When Work Works Award
Learn More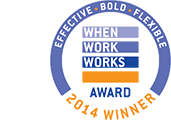 Download our latest white paper: Creating Successful Wellness Initiatives: An Inside Job
GiftCard Partners Webcast: U.S. Survey on Gift Card Usage

GiftCard Partners & CVS/pharmacy Webcast: Complying with PPACA & Building a Successful Incentive Program

Learn about Employee Programs & Incentives in the Workplace eBook: