All of us at GiftCard Partners wish you and your loved ones a very happy holiday season and look forward to growing with you in 2018.
Here are some of our favorite recipes for this time of year. We hope you enjoy them as much as we do!
-The GiftCard Partners team
Skip to:
Deb's Cookies
Tom's Prosciutto-Wrapped Turkey
Kate's Hot Fudge Sauce
Claire's Basler Bunsli
---

Deb Merkin, CEO & Founder
Recycled Halloween Candy - Toll House Cookies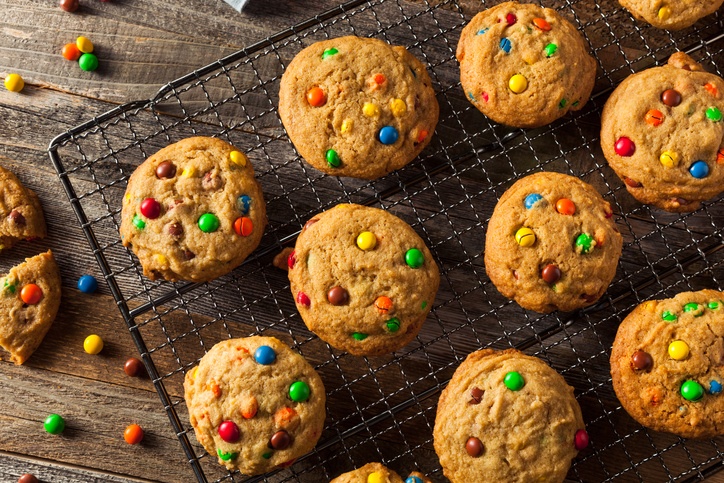 Why Deb loves this recipe: We always had candy left over from Halloween because we purchased too much candy or because the kids collected too much. There was a rule in the house: 2 candies a day, until Thanksgiving. After that I would throw them out or the candy would be hidden, and then repurposed in holiday cookies. Simply chop any kind of candy bar into the traditional chocolate chip cookie mix instead or in addition to the chocolate chips. It is a great way to bake some fun and delicious cookies to give to neighbors and friends.
Ingredients
2 1/4 cups all-purpose flour
1 teaspoon baking soda
1 teaspoon salt
1 cup (2 sticks) butter, softened
3/4 cup granulated sugar
3/4 cup packed brown sugar
1 teaspoon vanilla extract
2 large eggs
2 cups Nestlé Toll House Semi-Sweet Chocolate Morsels- substitute chopped Halloween candy (Chocolate type candy works best)
1 cup chopped nuts (optional)
Instructions
Preheat oven to 375°F. Combine flour, baking soda, and salt in small bowl. Beat butter, granulated sugar, brown sugar, and vanilla extract in large mixer bowl until creamy. Add eggs, one at a time, beating well after each addition. Gradually beat in flour mixture. Stir in morsels and nuts. Drop by rounded tablespoon onto ungreased baking sheets.
Bake for 9 to 11 minutes or until golden brown. Cool on baking sheets for 2 minutes; remove to wire racks to cool completely.
Pan Cookie Variation
Preheat oven to 350° F. Grease 15 x 10-inch jelly-roll pan. Prepare dough as above. Spread into prepared pan. Bake for 20 to 25 minutes or until golden brown. Cool in pan on wire rack. Makes 4 dozen bars.
Slice and Bake Cookie Variation
Prepare dough as above. Divide in half; wrap in waxed paper. Refrigerate for 1 hour or until firm. Shape each half into 15-inch log; wrap in wax paper. Refrigerate for 30 minutes.
Preheat oven to 375° F. Cut into 1/2-inch-thick slices; place on ungreased baking sheets. Bake for 8 to 10 minutes or until golden brown. Cool on baking sheets for 2 minutes; remove to wire racks to cool completely. Makes about 5 dozen.
---

Tom Balboni, Business Development
Prosciutto-Wrapped Turkey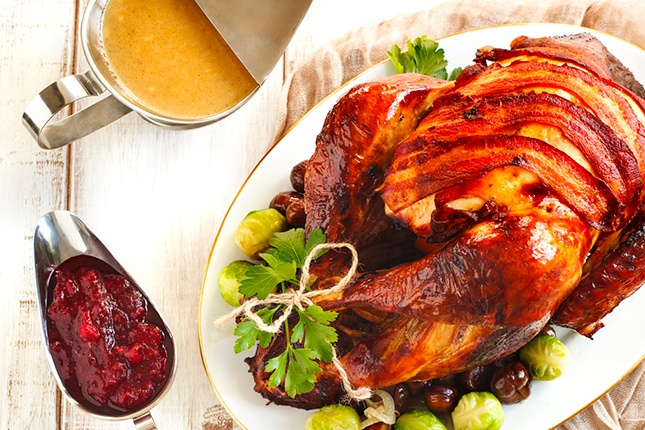 Why Tom loves this recipe: This is a great recipe for anytime that you are making turkey and it a family favorite on Thanksgiving and at Christmas. The dry brine prior to cooking gives the turkey so much great flavor and the prosciutto keeps the turkey so moist and tasteful to eat.

Ingredients
3 1/2 tablespoons kosher salt
2 teaspoons grated lemon zest (from 2 lemons), plus 1 lemon, halved
1 teaspoon red pepper flakes
2 teaspoons fresh thyme, chopped
One 14-pound turkey, neck and gizzards removed from the cavity
2 shallots, halved
10 sprigs thyme
5 sprigs rosemary
6 stalks celery, trimmed
1 cup chicken broth
12 thin slices prosciutto
Directions
Mix the salt, lemon zest, pepper flakes and thyme in a small bowl. Rub the turkey all over with the mixture: inside, outside and under the skin. Stuff the cavity with the shallots, lemon halves and thyme and rosemary sprigs. Tie the turkey's legs together with butcher's twine. Loosely cover the bird with parchment paper and allow it to dry-brine in the refrigerator for at least 24 hours and up to 48 hours.
Preheat the oven to 350° F. Remove the turkey from the refrigerator 30 minutes before cooking to allow it to come to room temperature.
Lay the celery across the bottom of a rimmed baking sheet and place the bird on top. Shingle the prosciutto slices over the entire bird, tucking them into the leg creases and making sure the bird is entirely covered. Using toothpicks, secure the prosciutto in 6 spots. Add the chicken broth to the bottom of the pan. Place a piece of parchment over the bird, then cover the pan with aluminum foil. Roast for 3 hours.
Remove the foil and baste the bird with some of the pan drippings. Raise the oven temperature to 400 degrees F and roast for an additional 45 minutes to an hour, until the prosciutto is crisp and the turkey registers 155 degrees F at the thigh on an instant-read thermometer. Remove from the oven and let rest for 20 minutes before carving.
---

Kate Balboni, Sales
Hot Fudge Sauce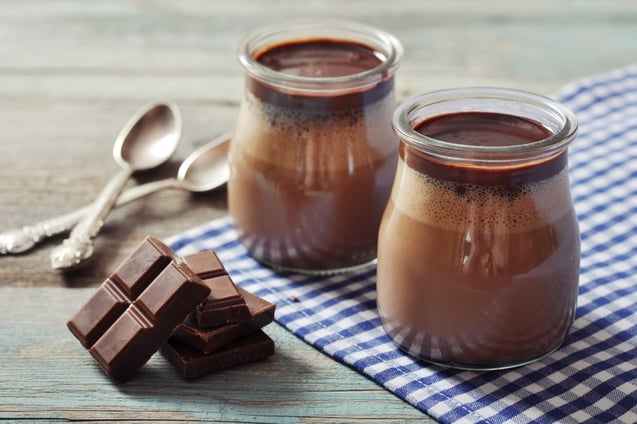 Why Kate loves this recipe: I love to make Homemade Hot Fudge sauce during the holidays! The smell brings back all those childhood memories. We love setting up a Hot Fudge sundae bar where everyone gets to build their own…
Ingredients
1 can (14 ½ ounces) evaporated milk
2 cups of sugar
4 ounces unsweetened chocolate
¼ cup butter
1 teaspoon vanilla
½ teaspoon salt
Instructions
Heat milk and sugar to rolling boil, stirring constantly. Boil and stir 1 minute. Add chocolate, stirring until melted. Beat over heat until smooth. (If sauce has slightly curdled appearance, beat vigorously until cream smooth.) Remove from heat; blend in butter, vanilla and salt. Makes 3 cups.
---

Claire Sehringer, Marketing
Basler Bunsli
Why Claire loves this recipe: Family and friends always ask for these cookies around the holidays – must be the combination of rich chocolate with a hint of cinnamon. I discovered these while living in Germany, and I love the taste and the aroma that fills the kitchen while baking them.
Ingredients:
DOUGH
1 1/4 cups sugar + more for rolling
2 1/2 cups almond flour
1/2 teaspoon ground cinnamon
1/4 teaspoon ground cloves
2 large egg whites
GLAZE (OPTIONAL)

Instructions
Line two baking sheets with parchment, or grease them lightly.
In the bowl of a food processor, pulse the sugar, almond flour, chocolate chips, and spices until fine. Add the egg whites and process until a stiff dough forms.
Sprinkle a flat surface with additional sugar and roll the dough 1/4" thick. Cut out shapes with 2" cutters and transfer to the prepared baking sheets.
Let the cookies sit at room temperature for 1 hour before baking; this ensures a crispier top. Toward the end of the drying time, preheat the oven to 325°F.
Bake the cookies for 15 minutes, until the tops look puffy and you can smell the chocolate. Remove them from the oven and cool completely on the baking sheets. Dust with confectioners' sugar just before serving, if desired; or drizzle with chocolate glaze.
To make the glaze: Melt the chocolate and butter (or coconut oil) in the microwave at medium power, stirring until smooth. Drizzle over the tops of the cookies, if desired.
Store in an airtight container at room temperature for 1 week, or in the freezer for up to 6 weeks.
---
Do you have a favorite holiday recipe? Share it in the comments section below.