GiftCard Partners is one of nearly 300 companies nationwide to receive the prestigious 2017 When Work Works Award for its effective use of flexibility as a workplace strategy.
When Work Works, which is an initiative managed by the Society for Human Resource Management (SHRM), conducts research and honors companies "that are excelling at offering a variety of top-rated employee initiatives such as work-life fit policies, flexible scheduling and transition to parenthood programs," according to a press statement.
"Business leaders continue to seek ways to create effective work environments that are conducive to increased productivity, innovation, creativity and engagement," said Ellen Galinsky, president of the Families and Work Institute, the originator of the award, and senior research advisor at SHRM, in the statement. "The 2017 winners give strong evidence that effective and flexible workplaces are key to successful business strategies."
According to the When Work Works map, there are 298 US winners, with nine based out of Massachusetts, including GiftCard Partners, which offers customized B2B gift card services for merchants and retailers in the payments industry.
Deborah Merkin, CEO and treasurer for GiftCard Partners, says she is honored to receive the award for the third consecutive year.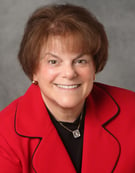 "As a company, creating a cohesive team with a virtual workforce means building a strong and supportive culture, and bringing our clients innovative solutions in the markets we serve," Merkin said.
"One of the markets we serve is the health and wellness market, and we try to practice what we preach by providing our team with an atmosphere of flexibility and well-being. In return, our employees show their dedication to taking the company to the next level."
Merkin added, "We work hard to provide our clients with the best marketing and sales results. I'm proudest of the creativity, dedication, and passion each and every person on the team possesses."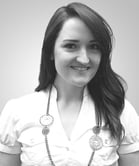 Lauren McAuley Lundt, marketing manager for GiftCard Partners, says she wasn't surprised that her employer has won this award multiple times. "Our company has allowed us all to work entirely from home, and given us the flexibility to balance our work lives with our personal lives with no apologies," she said. "This in turn has created a work environment where employees are constantly going the extra mile."
Kate Balboni, director of sales and marketing at GiftCard Partners, said the company puts faith in its team members to get work done.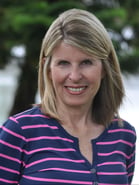 "Without an office location, this proves the trust, loyalty and work ethics of all employees," she said. "We are a flexible, nimble, collaborative team that takes the impossible and makes it possible."
Balboni added, "I'm proud to work for this company because we have a resourceful team that is able to deliver key industry insights to our clients, and provide superior customer service to our customers."
According to the statement, the award is earned following a thorough assessment of employees' experiences and incorporates national benchmarks of employer practices from the "National Study of Employers and the National Study of the Changing Workforce."
Two-thirds of a company's winning score is based on a survey of its employees, the statement adds.
To view the complete list of winners in 2017, visit the When Work Works website.
Need help finding the right gift cards for your rewards program? Contact GiftCard Partners for a free consultation.