As we progress through 2021 with the vaccine roll-out, many companies are deciding to keep their workforce remote due to the effectiveness in productivity as well as reduced costs. Others are turning to a hybrid model, staggering employees with a few days in the office and a few days at home. While working from home has benefits for both employers and employees, it can also have negative impacts on mental health, and for some, that impact is detrimental. For this reason, it is important that employers put wellness incentive programs in place to support their employees' mental health.
This blog will cover the most effective ways employers can help improve employee mental wellbeing and reduce burnout while working remotely.
Impact of Remote Work and Employee Mental Health
While there are many perks to working remotely like not having to commute and getting more time with family, there is a myriad of negative mental health impacts as well. After a year of working from home, studies are showing a spike in anxiety, isolation, depression, and a lack of motivation (burnout) with employees. According to BB BusinessBecause, "a lack of physical connection can leave workers feeling like they have nowhere to turn when they feel stressed or anxious."
The people in a company are what makes an organization successful and if employees are struggling with their mental health, that will directly affect a company's success. When an employee suffers from feelings of anxiety or isolation, it can lead to poor performance, burnout, and perhaps not acting in the best interest of the company. A study done by The Institute for Health and Productivity found that "employees who are in good physical, mental, and emotional health are more likely to deliver optimal performance in the workplace than employees who are not."
Employee Health and Wellness Incentive Programs
For companies that are deciding to keep their workforce remote or transition to a hybrid office model, it is important for employers to put health and wellness incentive programs in place that support employees' mental wellbeing. According to The Science of Care, 60% of workers who said they felt cared for by their employer, plan to stay with their companies for three or more years.
Gift cards are an easy and effective incentive to incorporate into any health and wellness program. Rewarding employees with gift card brands that support hobbies, family fun, entertainment, and mental & physical health, are a great way to make employees feel cared for, as well as increase their participation in healthy activities.
Most companies that have transitioned to a work-from-home model are saving a tremendous amount of money on office rental space, meals, snacks, drinks, events, etc. Allocating this extra cash to gift card incentives that support employees' health and mental wellness is an easy alternative. Since many employees are missing out on in-office perks, gift cards can be used as a convenient replacement for those missing benefits.
Gift Cards Ideas for Remote Health and Wellness Incentive Programs
Mental Wellness
Encourage employees to find outlets to manage their mental health with gift cards that provide various ways to de-stress, relax, and rejuvenate.
Brands: Barnes & Noble, Spa Week, Bath & Body Works, The Vitamin Shoppe, CVS, Spotify, Google Play
Physical Health
For many, working from home has led to a decrease in physical activity. Exercise and the development of a healthy lifestyle are proven to lower feelings of depression, anxiety, and isolation. It helps employees become more positive, present, and engaged at work.
Brands: Athleta, lululemon, Adidas, Under Armour, REI, Footlocker, TopGolf, L.L. Bean, etc.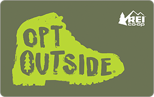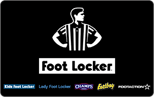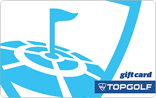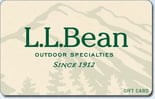 Family Fun, Hobbies, and Entertainment
Employees may have difficulty sticking to a schedule, taking breaks, and may put in longer hours than they would in an in-person office setting. For this reason, it is important to support workers' personal activities, hobbies, and family bonding. All of which can help to reduce stress and improve an employee's general mood and morale.
Brands: REI, Dick's Sporting Goods, Hulu, Disney, Petco, Apple (redeemable within in the App Store, iTunes Store, or for iCloud storage), Guitar Center, Webkinz, ShowTime, Nintendo, Spotify, SlingTV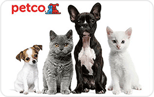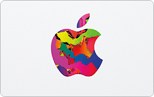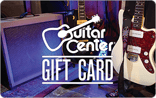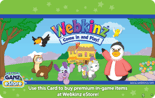 Register for your free account on Engage2Reward™ to select from over 300 gift card brands for your employees. They are available to purchase in bulk and at a discount today!