The debate over office vs. dispersed workforce is a hot topic for any industry that can support a permanent remote workforce. Many companies are deciding to keep remote workers due to the effectiveness in productivity as well as reduced costs. Others are turning to a hybrid model, mixing in-person work days (that are either mandatory or at the discretion of individuals or teams) with remote office days. While working from anywhere has benefits for both employers and employees, it also represents a huge shift in how Americans work. That shift happened in an instant at the beginning of the pandemic as a matter of necessity and now companies are more carefully considering how they want their employees to work.
Remote Working and the Rise of Office-less Companies
While working from home has had clear advantages, a pure remote work model can also have negative impacts on mental health, and for some, that impact is detrimental. For this reason, it is important that employers put wellness incentive programs in place to support their employees' mental health.
This blog will cover the most effective ways employers can help improve employee mental wellbeing and reduce burnout while working remotely.
Impact of Remote Work and Employee Mental Health
While there are many perks to working remotely like not having to commute and getting more time with family, there are a myriad of negative mental health impacts as well. After a year of working from home, studies are showing a spike in anxiety, isolation, depression, and a lack of motivation (burnout) with employees. According to BB BusinessBecause, "a lack of physical connection can leave workers feeling like they have nowhere to turn when they feel stressed or anxious."
The people in a company are what makes an organization successful and if employees are struggling with their mental health, that will directly affect a company's success. When an employee suffers from feelings of anxiety or isolation, it can lead to poor performance, burnout, and perhaps not acting in the best interest of the company. A study done by The Institute for Health and Productivity found that "employees who are in good physical, mental, and emotional health are more likely to deliver optimal performance in the workplace than employees who are not."
What Are the Most Common Remote Worker Challenges?
Remote work seems like it's all time saved commuting and flexibility to have more of a work-life balance. However, remote work challenges are real. Some of the most common challenges remote workers encounter are:
Fragmented communication- Leaders at remote-first companies need to create communication norms to ensure that all employees know how and where to communicate. Fragmented communication can make remote workers feel isolated and distant from their colleagues and their company.
Time management- Remote employees manage their time differently than those in an office. There are school drop-offs and pickups, loads of laundry and pets to tend to. It's important to empower employees to set boundaries during the workday to protect their remote office and their remote office hours.
Technology challenges- As someone that's been a remote worker since 2020, I can tell you there's nothing that makes you feel more helpless than your wifi going out in the middle of a Zoom call. Ensuring (read: subsidizing) that employees' home tech setups are up to a speed that can handle their work needs is critical to remote work success.
Working too much- For many remote workers, working from home also means living at work. The lines between "office hours" and "off hours" become blurred and that nagging project you didn't finish is suddenly right down the hall after you finish dinner or get the kids to bed. This can lead to burnout and other mental health challenges that require proactive outreach by employers.
How to Get Your Employees on Board
As an employer building a remote office culture, it's your responsibility to get employees on board with remote or hybrid work. The key to getting employees on board often includes proving to employees how human resource priorities have shifted. Where companies were once focused on office-centric benefits like sleek office space, meals, snacks, drinks, in-person events, etc, the focus has shifted to remote-centric benefits like employee incentives delivered to their homes or email inboxes, and healthcare incentive programs that keep their minds and bodies healthy while they remain at home.
How Wellness Incentives Affect Remote Work Stress
As companies make the shifts needed to keep their workforce remote or transition to a hybrid office model, it is important for employers to put health and wellness incentive programs in place that support employees' mental wellbeing. The stresses of working from home are real, and as more time passes since the major shift to remote work in 2020 employees are voiced new and different concerns than they were in 2020.
Remember when it was an uncomfortable office chair? Now, employee concerns are more complicated as the lines between work and home remain blurred and things like reliable child care and taking sick days exacerbate remote work stress. Ignoring employee concerns is not an option. Implementing programmatic ways to address employee stressors, like implementing wellness incentive programs for physical and mental health will help add employee incentives to the benefits mix and help improve employee retention rates over the long term.
According to The Science of Care, 60% of workers who said they felt cared for by their employer, plan to stay with their companies for three or more years. In the current labor market, with an uncertain macroeconomic outlook, your employees are your biggest asset.
What Are the Best Wellness Incentives?
We may be biased, but employee gift cards are truly made for remote wellness incentives. They are one of the most popular benefits of any kind, and an easy, effective incentive to incorporate into any health and wellness program. Rewarding employees with gift card brands that support hobbies, family fun, entertainment, and mental & physical health, are a great way to make employees feel cared for, as well as increase their participation in healthy activities. Gift cards are one of the best company benefits because they work for the whole organization, from the most junior employee to the C-suite. Here are a few ideas for which gift cards to use in various types of wellness incentive programs:
Mental Wellness
Encourage employees to find outlets to manage their mental health with employee gift cards that provide various ways to de-stress, relax, and rejuvenate.
Brands: Barnes & Noble, Spa Week, Bath & Body Works, The Vitamin Shoppe, CVS, Spotify, Google Play
Physical Health
For many, working from home has led to a decrease in physical activity. Exercise and the development of a healthy lifestyle are proven to lower feelings of depression, anxiety, and isolation. It helps employees become more positive, present, and engaged at work.
Brands: Athleta, lululemon, Adidas, Under Armour, REI, Footlocker, TopGolf, L.L. Bean, etc.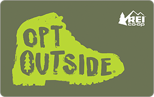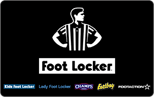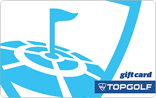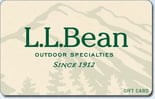 Family Fun, Hobbies, and Entertainment
Employees may have difficulty sticking to a schedule, taking breaks, and may put in longer hours than they would in an in-person office setting. For this reason, it is important to support workers' personal activities, hobbies, and family bonding. All of which can help to reduce stress and improve an employee's general mood and morale.
Brands: REI, Dick's Sporting Goods, Hulu, Disney, Petco, Apple (redeemable within in the App Store, iTunes Store, or for iCloud storage), Guitar Center, MLB Shop, ShowTime, Nintendo, Spotify, SlingTV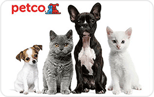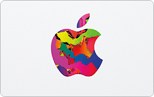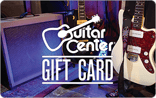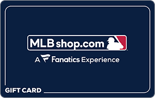 Effective Methods of Providing Wellness Incentives to Employees
When providing employee wellness benefits and incentives to a remote workforce, delivery is key. Gift cards work well because they can be delivered digitally and used digitally, in the natural flow of an employee's work and life. Wellness incentives should be presented not as spot rewards, but as wellness plan benefits that happen as milestones within a larger program. Benefits that are guaranteed when earned. Having easy to deliver wellness incentives, strengthen the programmatic aspect of the rewards, making them a connection point between the employer, the program and the employee participants.
Register for your free account on Engage2Reward™ to select from over 250 eGift card brands for your employees.