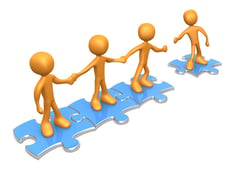 Motivate your employees by showing them that they are a connected, critical part of your organization. Connecting employees to the core of the organization builds loyalty among employees and builds rapport between your workforce and your end customers. Here are a few ways to motivate employees to ensure your customers stick around for years to come:
Performance Management: Support employees by providing clear goals for their performance and holding them to those goals. Provide honest, candid feedback to employees and when employees do exceed expectations and give their best to your end customers it is important to reward the desired behavior. Providing spot rewards at the time of exemplary behavior like small denomination gift cards to popular retailers like Crutchfield, CVS/pharmacy and The Cheesecake Factory are a simple way to say "thank you" to employees.
Open Communication: 360 degrees of communication is key. Managers should obviously evaluate employees but it is critical to motivate employees through participation in the organizational process. Allowing employees to evaluate their managers and the organizational values is critical to establishing open communication that will create long term employee retention and loyalty.
Job Role: Establishing a connection between an individuals role within the organization and the organizations role within the industry is a great way to give employees a sense of purpose. Employees who have purpose will be motivated at work, establishing loyalty and longevity.
For more ways to motivate your employees by connecting them to the heart of your organization check out this
article from Ahwatukee Foothills News.