Everyone loves a gift card for the holidays--easy to give and even easier to receive. In fact, 76% of adults decided to purchase at least one gift card or eGift card for holiday shopping last year. A gift card is guaranteed to please everyone on your list, whether that be an employee, member, customer, or client.
Check out our gift card guide below for some of the year's most popular brands to give this holiday season. Our guide will help you decide on the best gift cards that appeal to a diverse audience and range of interests for everyone you're shopping for.
Our gift card platform, Engage2Reward™, allows you to seamlessly administer and send out gift cards digitally or physically with customized messaging and branding to personalize the gifting experience for your recipients.
As the pandemic subsides and more people get their vehicles back on the road, they may need routine maintenance or repairs for their vehicles and an AutoZone gift card is the perfect solution. Help your people get their cars in tip-top shape for a family road trip, running errands, or even, just for work!
Want to give your recipients the gift of choice? Look no further than the Engage2Reward™ Choice Card. With over 300 retailers to choose from, your recipients have total flexibility and freedom to choose a brand that excites them most.

Recipients can redeem the Engage2Reward™ Choice Card. for gift cards brands that offer clothing & apparel to groceries & restaurants, home furnishings, entertainment, and more. This is a great alternative when flexibility is desired and gives endless possibilities to the recipient.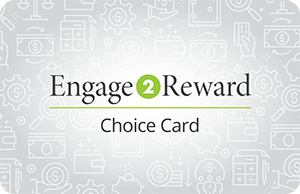 CVS®

CVS® gift cards are useful to anyone and everyone due to the wide variety of essentials in their inventory. If you are an employer promoting a healthy workforce, especially during the colder months where it may be harder for employees to get motivated to exercise or eat right, this gift card is helpful in promoting healthy choices which subsequently reduces employer healthcare costs.

The abundance of CVS locations in virtually every neighborhood in every city in the US makes this gift card choice a great option and is universally accepted because of its convenience and emphasis on health and well-being.
Allow recipients to stock up on healthy items as well as needed prescriptions.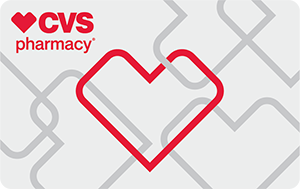 For those who enjoy home-cooked meals or simply want to save time with meal prepping, Home Chef gift cards provide fresh, pre-portioned ingredients shipped directly to one's door with easy-to-follow recipes that fit any lifestyle. They also offer oven-ready options for easy, no-prep meals making breakfast, lunch, or dinner a breeze.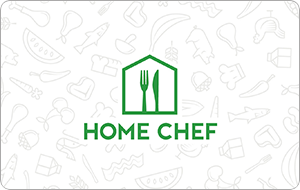 An all-encompassing wellness gift card that is accepted at over 9,000 spa and wellness facilities across the U.S., Canada, and Puerto Rico that can be redeemed for massages, facials, manicures, pedicures, haircuts, yoga & pilates, acupuncture, body wraps, chiropractic sessions, and more. This gift card is a great way for recipients to relax and recharge.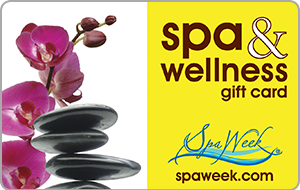 The perfect reward for those who enjoy outdoor adventures and being active. This gift card gives recipients thousands of outdoor and recreational items to choose from, including apparel, footwear, home goods, and so much more—a virtual encyclopedia of useful gear.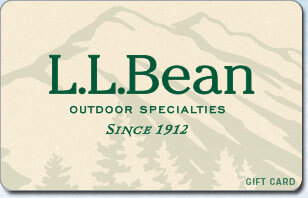 Adidas gift cards are a great choice for someone who appreciates apparel and athletic footwear. Adidas brings an elevated level of sport-centric style to its sneakers. From children to adults, this card is suitable for anyone and makes a great holiday gift.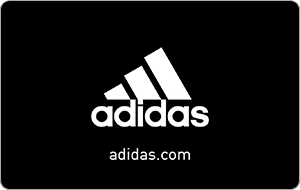 Gap has all the wardrobe essentials: T-shirts, hoodies, great-fitting pants, denims, contemporary fashions, essentials, from underwear to outerwear, it's all here. Recipients of this gift card can find great clothes and accessories for men, women, boys, and girls.
Cheryl's Cookies are a unique gift card to give because their baked goods are made with the same amount of care when baking treats for family and friends. They select the finest sweet cream butter, decadent chocolate, dried fruits and nuts, the purest vanilla, and the highest quality natural sugar and honey available, in order to make everything from brownies to buttercream—the most delicious gift you can send.

During this holiday season, many businesses and organizations give back to causes they passionately care about by encouraging their employees and members to make charitable donations.
The CharityChoice gift card gives recipients the opportunity to designate the funds for their card to 1-3 charities of their choice, from a selection of charities and local causes totaling over 1,000.
The curated list of carefully selected, renowned charities is conveniently organized into 12 categories to review, including environment, hunger & poverty, disaster relief, health & disease, children, military charities, disabilities, the elderly, and more.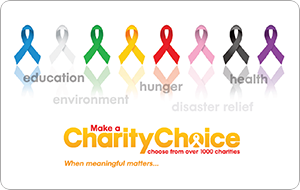 Macy's

A Macy's great gift card guarantees something special for everyone. With a worldwide selection of clothing for the whole family, fragrances, cosmetics, accessories, home decor, shoes and much, much more, as one might expect from the world's largest department store. The Macy's gift card ensures everyone will find something they love.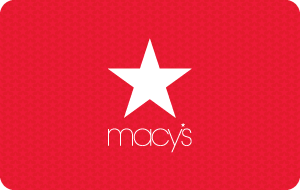 From sports equipment to workout clothing, to shoes and camping gear, a gift card to REI offers a huge variety from which recipients can pick and enjoy. REI offers high-quality items and a flexible return policy, which makes them a great resource for camping and sports enthusiasts alike.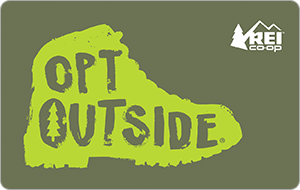 Nintendo

The perfect gift for the video game fanatics. Choose from over 1,000 new, classic and indie games—delivered directly to one's Nintendo Switch, Wii U or Nintendo 3DS family of systems. Let your recipients enjoy gaming this holiday season with a wide selection of popular titles and game systems.
Going to the movies is often an overlooked activity for a relaxing way to destress after a long work week.

Rewarding with gift cards that support fun experiences, such as seeing a film with friends or family, is a great way to boost morale and prevent burnout in your organization.
It may have been a while since many have traveled. With the holidays season quickly approaching, you can encourage time off and recharge your staff by giving an exciting new experience with gift cards to Hotels.com! Redeemable toward bookings at thousands of places to stay in 200 countries and territories, ranging from international chains and all-inclusive resorts to local favorites and bed & breakfasts.

Redeemable on Hotels.com, many of these gift cards can be used in conjunction with members-only deals and promotions.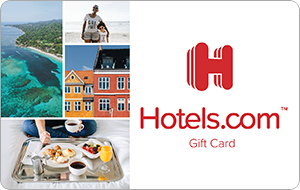 DSW

As seasons change, footwear needs to be updated! With a DSW gift card, give recipients the opportunity to get brand new footwear that they may have on their list. DSW has thousands of styles for the whole family, major brands at low prices, making this gift card an easy way to get what you want without spending a lot—with unbeatable prices always available.


Target is one-stop-shopping for everyone! From clothing and home furnishings to everyday essentials and holiday decor, Target gift cards offer something for everyone.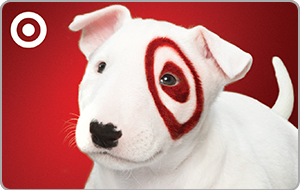 Looking for more options? We offer over 300 gift cards so you can find the perfect gift for everyone.