Why is a B2B Gift Card Program so crucial? Take a look at this infographic to better understand how a well-designed and executed program generates incremental business. A well designed B2B gift card program can help you generate incremental business by:
Introducing new customers
Reactivating business from dormant customers
Increasing basket size and generating incremental sales beyond face value of a gift card
Click on each image to see a larger version open in a new window. Feel free to embed it on your own website with the code below.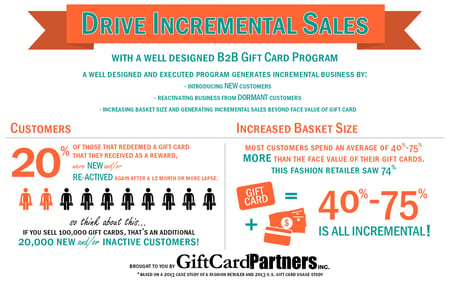 Share this Image On Your Site