Administrative Professionals Day falls on April 21st this year. It is a day that recognizes and celebrates the work of administrative professionals--executive assistants, personal assistants, receptionists, client services representatives, admin assistants, and other administrative support professionals--for their contributions to the workplace. The tradition of Administrative Professionals Day started in 1952 and it is common to show appreciation through cards, flowers, chocolates, and celebratory lunches. This year, with the majority of organizations working from home, recognizing admins will have to be a bit more creative.
Throughout the past year of the COVID-19 pandemic, admin teams have been working diligently to adjust business operations to a remote environment, keep operations running smoothly, help staff work efficiently, stay organized and remain productive. In times like these, it's vital not to let their hard work go unnoticed and important to celebrate admins who play a key role in keeping your business running smoothly.
Admins will also play a crucial role when organizations begin to bring their workforce back into the office. Administrative teams will have to re-adjust to a "new normal" and put safety protocols into place for the workforce to transition back into the office environment.
Importance of Recognizing Admins
According to Achievers, "If organizations double the number of employees who receive recognition for their work, they will experience a 24 percent improvement in quality, a 27 percent reduction in absenteeism, and a 10 percent reduction in shrinkage." These improvements are all a direct consequence of the boost in employee engagement that results from establishing a company culture of recognition.
Recognizing admins can have a positive impact on organizations by helping them retain essential talent, increase employee morale, engagement, satisfaction / overall work experience, attendance, and will reduce absenteeism.
Employees deliver their best effort and ideas when they feel they are part of something larger than the pursuit of a paycheck. Recognition will help admins see that their company values them and their contributions to the team.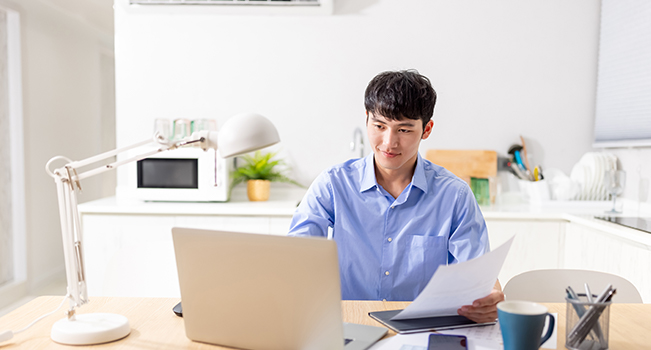 How To Recognize Admins Virtually this Year
In a study done by HR Daily Advisor, senior managers were asked, "How does your company typically recognize administrative staff during Administrative Professionals Week?" Their responses:
Organize a celebration or lunch at work (43%)
Offer a present, e.g., flowers, gift card, etc. (40%)
Praise them during a staff meeting or other public forum (35%)
Provide a handwritten thank-you note (27%)
Bring in an educational guest speaker (14%)
Do not recognize administrative staff (20%)
Since most organizations likely won't be having in-person celebrations or lunches, a present such as an eGift card is one of the most effective ways to recognize administrative staff virtually. Even though most managers won't be able to physically give gifts or in-person praise, showing appreciation for all their hard work with a personalized gift card is a great alternative.
Gift cards are the #1 most-requested reward throughout all incentive and rewards programs, and with the current state of the world, eGift cards offer instant, contactless delivery, which is ideal for remote or dispersed workforces.
With the Engage2Reward™ incentive suite --a simple gift card reward platform that makes it easy to administer and send out gift cards digitally--employers can pick from over 250 eGift card brands that appeal to a diverse range of interests.
Gift Card Ideas for Administrative Staff
Below we have highlighted our most popular gift card brands, organized by category, as ideas to reward your admins with for all their hard work.
Relaxation and Mental Health Gift Cards
After a long year through the pandemic, admins can use some relaxation and recharging. Give them a way to alleviate stress and take care of their mental wellness with gift card brands like Spa Week/Spa Finder, Barnes & Noble, Bath & Body Works, and The Vitamin Shoppe.
Restaurant, Meal Prep, Food Delivery, and Takeout Gift Cards
Often, managers thank their administrative professionals by taking them out to eat or catering an office lunch, but with many still working remotely, this isn't an option. A great alternative is to thank them with restaurant gift cards to brands like Panera Bread and Darden Foods' Restaurants, or Omaha Steaks so they can order for themselves and their family. Also, delivery services such as GrubHub, DoorDash, and UberEats are great gift card options for take-out. Another popular option is to provide employees with Home Chef gift cards, a meal kit delivery service that comes with pre-portioned, fresh ingredients each week.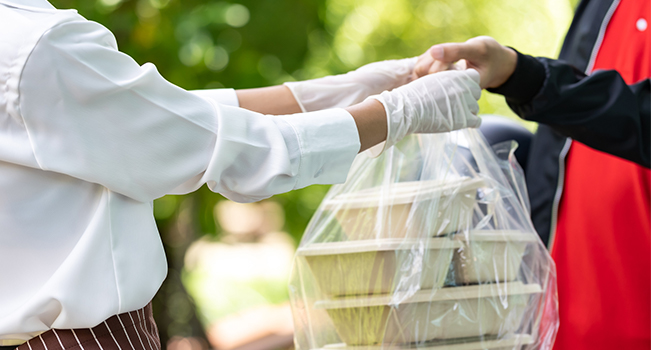 Family Fun, Hobbies, and Entertainment Gift Cards
If you want to help admins improve their work/life balance, gift them with an experiential gift card for a streaming service like Netflix, Hulu, Google Play, ShowTime, SlingTV, etc. so they can have a family night-in together.
Other great options that support family activities and general hobbies include gift cards to places like REI, Dick's Sporting Goods, Guitar Center, Disney, Petco, Webkinz, Nintendo, or Spotify. Recognizing admins with a personalized and thoughtful gift card will not only make them feel appreciated, it supports their personal interests and promotes family bonding, which can help reduce stress and improve general mood and morale.
Everyday Spending Gift Cards
Giving your administrative employees gift cards to places where they would normally shop for necessities, essential supplies, food, and household items, is a great recognition reward. Brands like CVS®, Target, Amazon, Walmart, Home Goods, Lowe's, Wayfair, Uber, and AutoZone all provide admins with the ability to choose from an array of items and services they may need or want.
Register for your free account on Engage2Reward™ today for access to over 300 gift card brands that can be delivered at the click of a button to celebrate your Admins for Administrative Professionals Day!