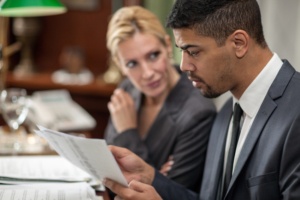 Integrating employee advocacy and collaboration is a great way to build camaraderie across teams and encourage employees to work together no matter what department they work in or who their boss is. The same goes for departments and areas of your organization. Employee advocacy is extremely effective when working to amplify your marketing program. With all of the media messages through all digital and mobile channels hitting your consumer base at all times of the day, it is hard to differentiate your message, no matter how compelling. Using your employees to amplify your marketing message not only increases your reach, but it validates your message. When employees refer family and friends to your brand, the personal endorsement is a compelling reason to at least research the brand and seek the marketing content your brand is offering. This strategy can be equally beneficial to employees as the spread your message. What better way to reward your employees than to incentivize their evangelization of your brand and further your business. Using small spot rewards like gift cards to popular brands like
CVS/Pharmacy,
Speedway Gas or
The Cheesecake Factory are great ways to give a small "thank you" gift to employees as they help build your brand in the most compelling way, by making personal referrals. For more information about integrating employee advocacy into your organization's marketing program check out
this article from ClickZ.