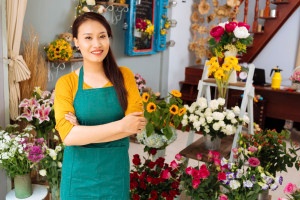 Your front line retail associates are often overlooked. The store associates are the people who interact with consumers the most and ultimately have the greatest influence on your brand representation. That's why it's critical for you to make the investment in training and education so your employees are representing your brand as it should be. There are a
handful of traits that can make truly great retail employees. Here are my 4 favorite traits that create real leaders on your brand's front line.
Confidence: Retail employees need to be confident in their course of action and their ability to meet consumer needs. Empower them with the tools they need to be effective and independent.
Patience: This is critical. Whether it's a disgruntled customer or a regular who expects white glove treatment, if your front-line employees lose their cool, you could lose loyal consumers.
Ability to Multitask: Often retail store associates need to be able to do multiple things at once. The ability to keep cool when things are hectic can be make or break the outcome, especially for managers.
Positivity: If your front-line employees aren't warm and welcoming to your customers, it could come off as cold or unprofessional. Keeping an upbeat attitude keeps customers comfortable and happy.
These traits distinguish leaders from the rest of the pack and it is important to reward that behavior. Whether it's a free night out at
The Cheesecake Factory, a shopping spree at
The Limited, or free gas from
Speedway, gift cards are great spot rewards to give employees that are really going above and beyond. Don't let it go unnoticed.