Finding the right tools to promote employee well-being within your company is important to creating a culture of mind-body wellness.
Read: Simple Ways to Encourage Employee Wellness in the Workplace
Your business might use technology, expand the definition of wellness, or track the granular data-points of a long-running program. Whatever stage you're in, there are several tools available to help grow your employee wellness program.
Wear Your Accountability
According to Forbes, the wearable technology market is expected to grow 35 percent by 2019.
Wearable devices are growing in popularity in the consumer market, with Fitbits and Apple Watches designed to help consumers track their daily activity, and food and calorie consumption.
Consumers have the ability to turn their smartphones into wearable devices with fitness and health apps.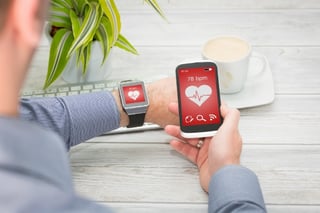 Incorporate wearable devices into your employees' well-being by holding them accountable.
You can decide whether to make the data reporting aspect of wearing the devices voluntary or mandatory based on your employees' input. If you opt for required reporting, make sure your workers have fun using the wearables by having them participate in step counting and weight loss challenges.
Dr. Eric Finkelstein, executive center director of Lien Centre of Palliative Care, told BenefitsPRO where he sees employee well-being headed this year.
"There will be an increased emphasis on personal responsibility, such that employers and insurers will incentivize individuals for meeting healthy behaviors, partly through the increasing use of wearables and other measurement devices," he told the publication.
If you want to motivate your workers to use wearable devices, gift cards make great incentives for employees in a wellness program. You can give gift cards to employees for losing weight, or reaching a monthly steps walked goal, for example.
---
Need to add great wellness incentives to your program? Buy name-brand gift cards at a discount. Simply fill out a brief form.
---
Focus on Total Mind-Body Health
Employee well-being is made up of multiple key components beyond just fitness, including financial and mental health.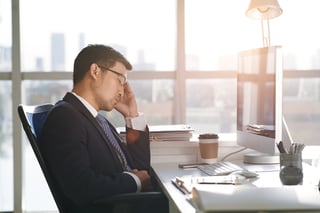 PwC's latest Employee Financial Wellness Survey revealed 53 percent of employees surveyed are stressed about their finances. The good news is employers are responding.
According to Fidelity Investments and National Business Group on Health's survey on health and well-being, employer-sponsored financial wellness programs increased 8 percent last year from 76 to 84 percent.
Programs can range from a simple employer-sponsored 401(k) program to a more comprehensive offering where employers are sourcing financial advisors to help guide employees' saving and retirement planning.
Whichever option is right for your company, make sure financial fitness is part of your overall employee well-being strategy.
Save With Onsite Wellness Programs
The International Foundation of Employee Benefit Plans Workplace Wellness Survey revealed that 75 percent of onsite wellness programs are aimed at increasing employee health, according to a Plan Sponsor report.
Of the companies surveyed, 63 percent reported increased companywide productivity, while 67 percent of employees claimed they're more satisfied with their employer as a direct result.
Employers need to build strong relationships with employees and be supportive to minimize turnover and foster a positive workplace culture. However, every company is in business to make money and grow its bottom line.
The rising cost of prescription drugs, and management of chronic conditions can have a material effect on a company's profits. So, how can companies combat rising healthcare costs? By helping their workers become healthier.
Related: 5 Ways to Engage Your Employees in a Health & Wellness Program
Employee well-being and wellness program investments are developing into return on investment (ROI)-driven, strategic initiatives. The more employers can measure the healthcare cost savings of a program, the more likely they're to build that program up and continue to invest.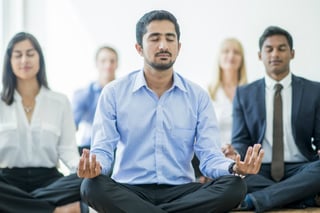 From in-house therapists to meditation lessons, there are plenty of options to choose from when taking a holistic approach to your employee wellness program.
No matter if you're expanding financial, mental, or physical health program offerings, the well-being of your employees needs to be a major concern and something you need to invest in before someone else does.
Looking to improve your company's wellness program? Contact us today to get a free gift card consultation.